2 tags
Watch
The future looks bright, very bright!
4 tags
Indiepub competition results →
If anyone finds it interesting to see who won the indiePub competition yesterday, then you'll be able to find the results in the link. This time they did it in cooperation with SXSW, and that is probably the reason the results are on their site. There are definitely some games that are worth trying.
4 tags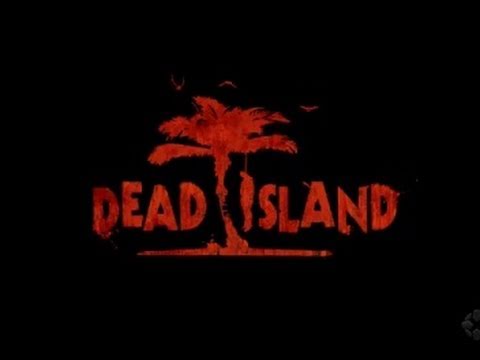 3 tags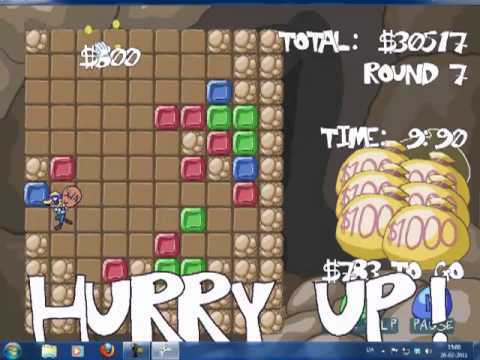 4 tags
Some progress on the game Feist →
The guys working on Feist don't post much information about their game, but they have now made an article on how they want the game to be. If you thought my introduction and thoughts on the game combined with the video and pictures I have posted then you should definitely read this article and follow the progress of the game.
3 tags
Watch
Something worth looking forward to if you are an RPG fan. Including the music.
7 tags
Back in business
It has been weeks, probably months since I have posted anything at all, but now I'm back for a while. And while I'm at the blog I think I'll do something usefull and suggest two games for you to play. Karoshi has come available to all kinds of hand held gaming devices. It's a fun little puzzle game where the goal is to commit suicide. It's also available for PC, but...
The Humble Indie Bundle #2 (pay what you want for... →
Buy it for that special someone!
3 tags
Radical Fishing released!
Some time ago I featured a video about Radical Fishing, here with the description - This is somehow very wrong, but I'm definitely going to play this when it's done. And now it's finally here! Link: http://www.bored.com/game/play/150995/Radical_Fishing.html PS. I have already unlocked 4/5 of the unlockables!
3 tags
An update on the week that was
This has been an extraordinary week, not really, just a bit different that normally. The other editor and I spent some of the week at DIKU (datalogisk institut københavns universitet), to see if "datalogi" the danish word for computer-science, is something we want to study. I got mixed impressions, some of it seemed interesting, but there was definately also some boring subjects. Soo...
2 tags
Flee - Android game
Do you miss the 80's? Of couse you do, everyone does! And you should therefore play Flee on you Andriod device. It's nostalgic return to the LCD handheld feel. The game itself is very simple in terms of content, but very worthy a play, with it's well executed theme. Features: - A faithful recreation of vintage handheld technology. It gets dirtier the more you use it. The effect...
4 tags
Driftmoon - Indie RPG
This is the first time I feature an RPG game. It isn't because I don't like them, not at all, there just aren't many indie RPG games. Mainly because of the long development time it requries. But here is finally one! The game described by Instant Kingdom, the developers of the game: Driftmoon is an adventure-oriented roleplaying game, with focus on storytelling, exploring and...
1 tag
The Word of Notch: An update is coming tomorrow →
notch: First of all, most "mods" that add new features to the game are in a very gray area legally, and I frown upon them. Most of them add really cool new features, though. It's highly likely that something like the bridge mod will make it into the game. Now, the update. I was going to release this…
1 tag
1 tag
1 tag
5 tags
The game you should play today
The name is Escape from the Underworld and it is developed by Banov. The developer who created Assasin blue - a game I liked very much! You take the role of an fallen angel who has to regain his power and return to the surface. You'll probably die alot trying to do soo(I did), but it is a great exploration game, if you are into that genre. Download: GameJolt / YoYoGames
1 tag
The Word of Notch: The Halloween Update is out! →
notch: The minecraft.net server is a bit overwhelmed at the moment, so you might not be able to get in immediately. There's a whole pile of new content in this update, and a bunch of bugs in multi player got fixed. Here's what I managed to fit in: Next up, I will take a couple of days off, then get… It is here! Now I demand you to go and play it!
2 tags
2 tags
1 tag
1 tag
The Word of Notch: Some work on biomes →
notch: Working things out on paper (pardon the handwriting!): Leads to this: To the right of the player is a Taiga (mostly over the ocean), to the left is either a Forest, or Woods, I can't remember. In the distance is probably tundra. Remaining work on biomes include letting them… Sweet.. Please hurry up!
naemeetsworld-deactivated201206 asked: I play LOTRO.. It's been free to play for quite some time now.
1 tag
1 tag
Lotro is free to play! soon..
Lotro is almost free to play they only need to test their servers and stuff. Soo this is where I am. After downloading a 13gb file since yesterday, I'm now in a queue postioned at number 800.. And it doesn't seem to move. I hope I'll get to try it, today.
6 tags
Greedy Bankers - A Small Puzzle Game
Spooky Bankers is a fast-paced mouse-driven puzzle game where the player must rearrange gems into squares and turn them into cash. It's simple to pick up, but complexity comes in when the rubble starts falling, greedy robbers drop in, and the targets go up! The game was originally developed for the Experimental Gameplay Project's Casual Addiction theme. Additional information: Download the game:...
2 tags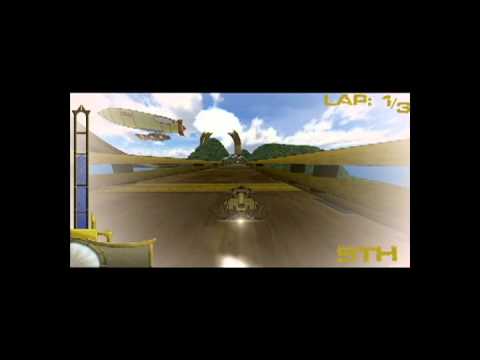 1 tag
100 posts!
Wuhuu 100th post! This is inside my house right now! Crazy!
3 tags
Super Crate Box!
It's no less than 30 minutes since Vlambeer released Super Crate Box. The game that I featured earlier this week. Play it now for free: http://www.supercratebox.com excuse me, I'm going to play now.
3 tags
Super Meat Boy released!
Super Meat Boy was released yesterday on xbla for $10 or what equals 800 ms points until November. To see more about the game itself visit the site here: http://supermeatboy.com/
4 tags
1 tag
1 tag
1 tag
A collection of great free webapps for designers →
3 tags
Valve's new game! Dota 2? →
A second Dota? See for youself.
1 tag
The reason why people play minecraft →
8 tags
The winners of the 3rd indiepub competiton... →
The following games are winners in their specific field: Catapult for Hire The Dream Machine Coma Vanessa Saint-Pierre Delacroix And Her Nightmare Hazard: The Journey Of Life And the grand winner is Dustforce!
Sparrow - Tweetie meets Mail for iPad →
I'm simply enamored with this beta-app. Gorgeous interface, it really looks like an unholy marriage between my favorite desktop twitter client Tweetie and then mail for iPad. It has a few quirks though, but with a little polish I think I might be dumping Mail.app. Also another downside, for some, is that it's only for Gmail as of now. Nonetheless, the fellas behind it promises to bring...
2 tags
3 tags
Cordy - Little Big Planet like webgame →
Cordy is a great Little Big Planet like webgame as the titles says. And a great demo of Unity3D capabilities. The only real consernes I found was that it lagged abit on my old pc and that it is only a short demo. I'd like to know if it lags on your computer aswell?
3 tags
Atmosphir →
A game like Minecraft but completly free. And it got new fashion graphics, it is up to you what you like.
4 tags
Unity 3 released →
The new version of unity is now available. I have used this game development tool before and it is simply great. You should definitely try it, now! Or at least see what it offers. Ps. It is free!
1 tag
1 tag
busy days
I've been pretty busy this last week as you may have noticed. I haven't had much time and when I finally had there wasn't anything interesting to post about. So I'll just post a picture of the omelette I'm going to eat for dinner.
1 tag
My game, an update!
I'm finally done with a "prototype" of my game. Well it's a bit more, it is now playable and hold on people, I've made the first five levels! I'm still in need of graphics so it probably wont be completely done in the near future. But now you know I haven't canceled it ;)
15 tags
Indie bundles
On Theindiebundle it is now possible to buy 3 amazing indie game bundles until the 22nd. You can save up to $130 or 80% by buying them all. If you havn't already bought these games you should definately consider this. Bundle 1: Aaaaa! - A Reckless Disregard for Gravity Brainpipe Captain Forever Cogs Saira Space Giraffe Bundle 2: And Yet It Moves Auditorium Aztaka Eufloria ...
4 tags
Limbo winning awards!
A week ago the guys a Playdead recieved 3 Milthons(awards) at the European Games Awards. Including "Game of the Year", against "Napoleon: Total War" by The Creative Assembly. I guess they are doing allright at the studio.